We've finally got things ready for our 2023 show!

We are running a short Thanksgiving display through Friday, Nov. 24th. It's mostly for testing, so some things may not be working 100% and it may be off briefly for fixes and changes. The popular Gobble Gobble song is back, as well as some additional Thanksgiving fun. We aren't playing Alice's Restaurant this year as it must not be a very popular tradition here, and it's pretty long.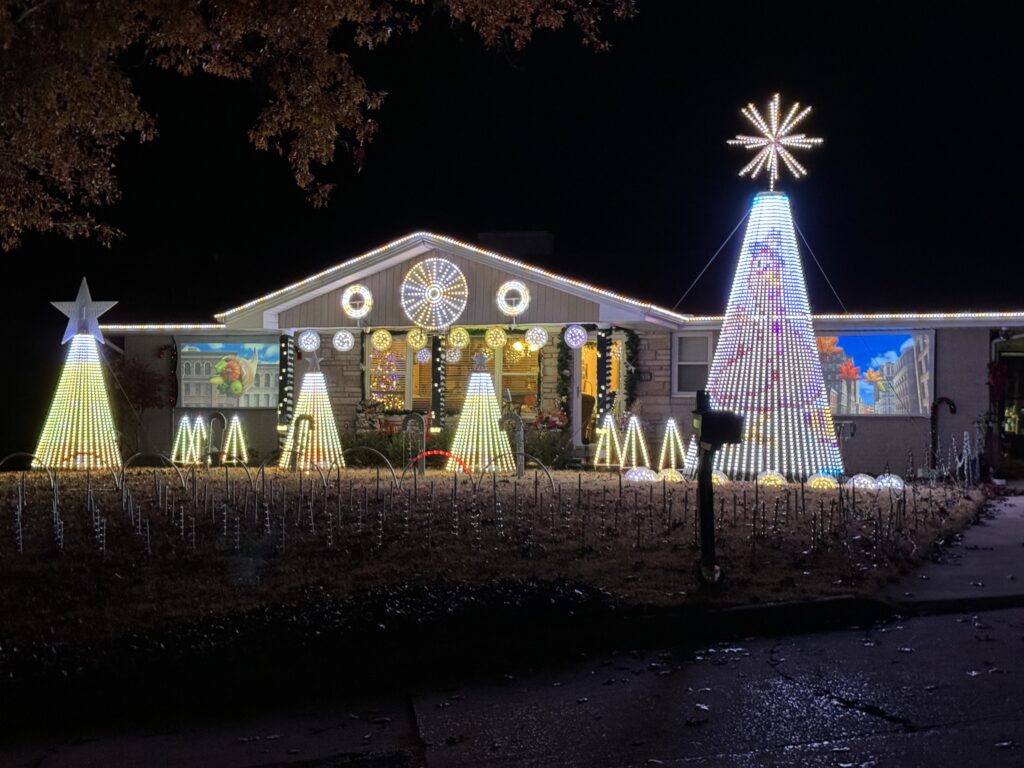 Our Christmas show starts Saturday, Nov. 25th at 7pm, and will then run 6-10pm every night until New Year's weekend. We have over 3 hours of music that is shuffled daily. You can see a sample playlist here. We try to have something for everyone!